4 Mistakes you are Making on Social Media
Social media is a one of-kind tool that is now (yes, right now) essential for your business. With 2.80 billion global social media users in 2017 and almost two-thirds of the world's population now having a mobile phone, you absolutely need to jump on the bandwagon if you haven't already.
If you already are, then maybe you aren't seeing the results you want. Or maybe you feel like your growth and engagement is sluggish. Maybe, you are even making common mistakes that a majority of other businesses are making. In fact, I tend to see the same common mistakes with most of clients. It seems to be the smallest tweaks that make all the difference. Which is why I wanted to talk about the 4 mistakes you are making with your social media channel.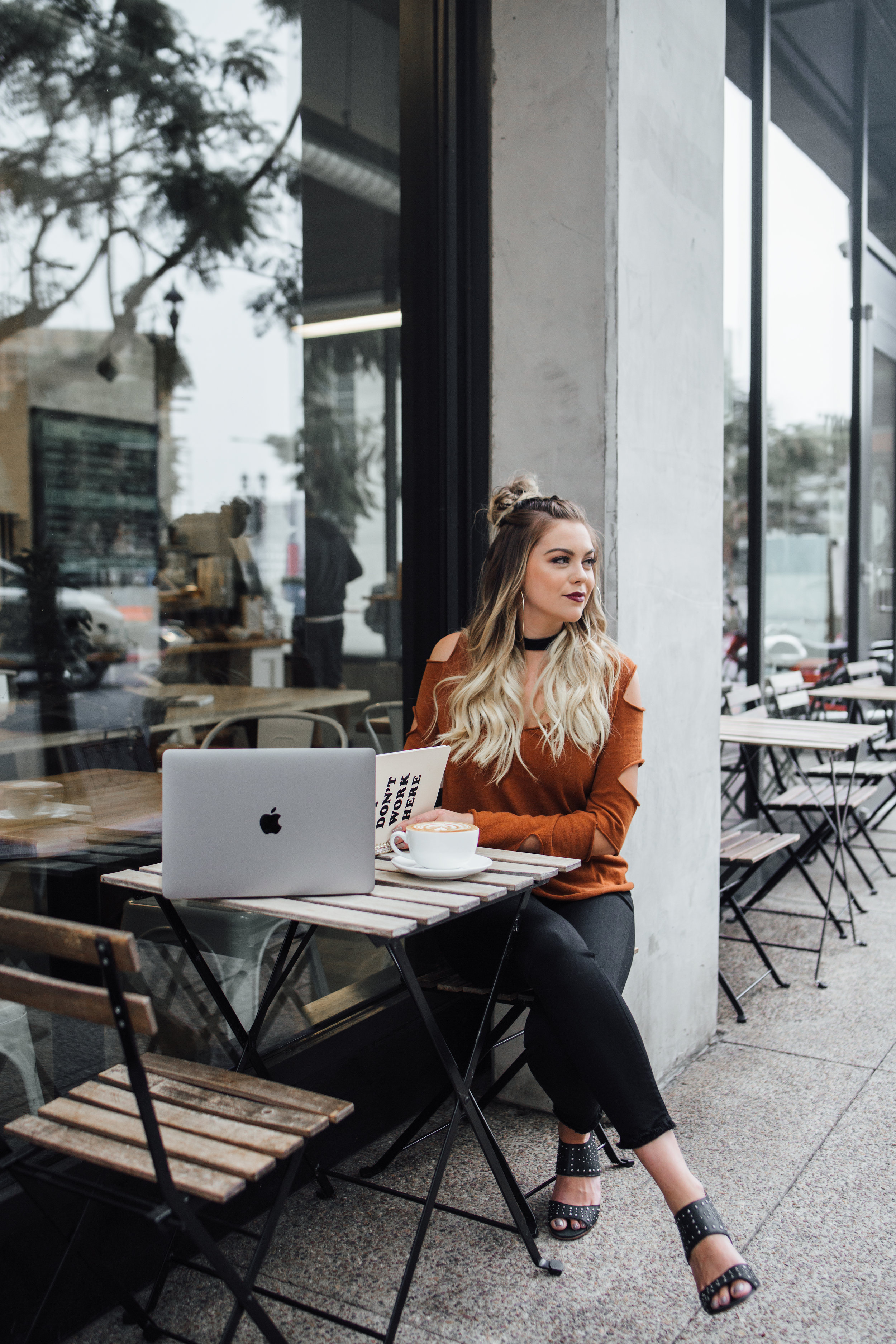 What Mistakes Are You Making on Your Social Media Channels?
Here are the 4 most common mistakes we see in social media
1. Business setting
This is going to sound stupidly obvious BUT, sadly, it happens. If you are operating a business on Instagram, turn it on "Business Setting." It's really not as scary as it seems and in fact, it has helped many of my clients. For one thing, it allows your audience to quickly navigate how to find and contact your business and for another, it provides you with kick-ass insights to who your audience is! Can we get a hallelujah?
2. Posting
I know posting regularly is time-consuming and even difficult at times. In fact, unless you have a dedicated social media manager, your posts may be posted inconsistently or even not posted at all. The biggest game changer I have experienced with my clients is creating a posting schedule and sticking to it. Set an alarm on your phone or outsource your social channel management. You have an audience, treat them well showing them some consistency. Another fun fact is the more you post, the more people you have the opportunity to engage with. Not posting = missing opportunity to share your brand with new potential customers.
3. Stories
It wasn't until I was overseeing the social media management of a rooftop bar in downtown San Diego that I witnessed this first hand. Instagram and Facebook stories are on FIRE right now. People love them. They love watching you in real time. As creepy as that sounds, I have found that the more Instagram or Facebook stories my clients posts, the higher engagement they see on their day to day posts! So start an Instagram or Facebook story of you throwing a dance party because your engagement is about to go way way up!
4. Unanswered Reviews/ Comments
This is another "duh" moment that I see SO often. Look, we are all busy, but if a customer leaves a bad review on your Facebook, Yelp or TripAdvisor - tend to it ASAP. Especially, if it is the first review your audience sees on Facebook, Yelp or TripAdvisor. Again, I witnessed this first hand for a past client and I noticed that their audience actually stopped leaving reviews because they saw the bad review at the top. We realized that once we tended to the bad review and helped the customer out with their negative experience, they removed the review completely! As in it was GONE for good. So even though Facebook or other reputation channel reviews may seem small, they can impact the good reviews.
Social Media is an ever-changing algorithm. Just when we think we have it nailed down, something changes and what worked before now doesn't work. However, this just means that we need to keep watchful eyes on our social channels. Engagement is everything and will allow for your brand to be seen and heard by your potential customers. Remember, it's the small stuff that counts!
We have some amazing guides that will help you to keep your social media channels on track! Our Social Media Calendar is key to scheduling out your posts for optimal engagement and our Giveaway Guide helps in executing giveaways so that you and your business can reach new potential audiences. You can more about both of them in our latest blog posts on ETC.
If you are interested in taking your business to the next level and reaching new heights in your digital and social marketing, I would like to offer you the opportunity to discuss your goals with me in a FREE 30-minute consultation call. Click here to elevate your business.